Aftertreatment maintenance doesn't have to be so costly and out of control.
Do you find yourself thinking…
I'm tired of waiting so long to get my clean filters back as trucks sit idle.
I wish we had less downtime from aftertreatment-related issues.
When we outsource DPF cleaning the results are often unpredictable, and inconsistent.
I'm concerned it will take a long time to recover the investment of cleaning DPFs in-house.
There has got to be a better way to track a DPF's cleaning history.
If so, you're in good company. Read on…
It's simple to get started cleaning your own DPFs.

What makes Filtertherm DPF cleaning machines a great value for fleets?
We know fleets need equipment they can depend on. Operational efficiency, safety, and flexibility are key.
We also recognize you want more control over aftertreatment maintenance costs, quality and timing.
With the right Filtertherm DPF cleaning system, you can take back the power and realize a positive ROI faster than you might think.
The Case for Cleaning your DPFs in house.
Unscheduled downtime due to emission system issues can be costly! This is a huge headache for today's fleets. Proactive DPF cleaning is a step in the right direction, but for today's busy, overworked fleets who can down a truck for several days to clean a filter? Plus, can you tell how well the unit was cleaned, and what was the process used? How long will it take? Will I be behind a long line of my competitor's filters? Will they just try to sell me an expensive new unit?
Why not take control of the process and bring the job in-house?  A DPF Cleaning System can pay for itself very quickly, especially if you have 100 or more trucks. With a Filtertherm Aqueous System you can clean a DPF in the time it takes to drain and replace your oil.  The Filtertherm Thermal system takes a bit longer, overnight, but still hours or days ahead of sending the filters out. You can take back control of the process.  Clean your fleet's filters when you want, how you want.
Filtertherm is the solution for your emissions servicing challenges. We offer robust, US-made equipment designed specifically for one job; to clean DPFs. First, choose the right system for your fleet. After delivery, get training for your techs and implement our shop-proven process for cleaning filters. Proper, repeatable cleaning procedures ensure optimal, like-new performance. We also offer a customizable DPF Service Tracking software tool, called FilterTrak, to make your life even easier.
Take control of your emissions systems.
Which DPF Cleaning package is right for your fleet?
We can help you answer this question based on the unique needs of your fleet. Factors to consider include the types of filters your trucks have, duty cycles, driving conditions, off-road vs on road, etc. Whatever your needs are we've got you covered. 
Compare each type of DPF Cleaning system below.
Ultra-fast turnaround time (a few hours vs a day or more).

No need to cut filters open.

Wash & dry odd-shaped filters with ease.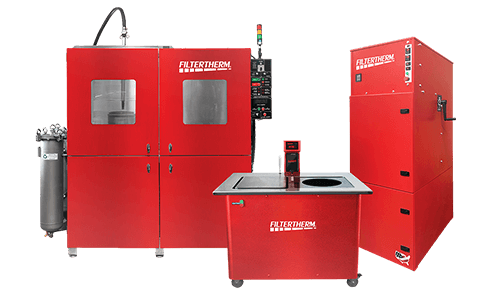 Predictable results from the time-tested cleaning method.

Capacity to bake multiple filters at a time.

Prioritize safety and control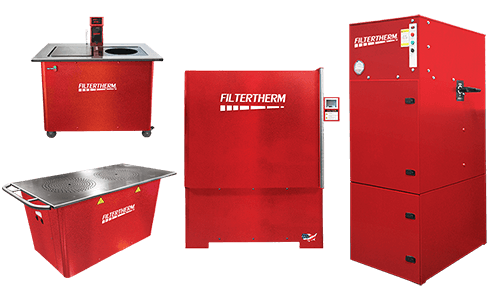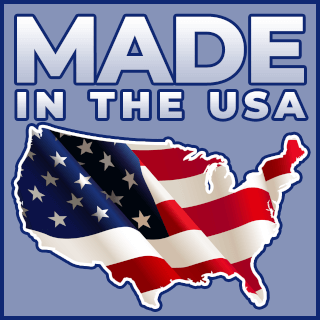 Designed, Built, and Supported in the USA
Designed, Built, and Supported in the USA
Find the right DPF Cleaning solution for your FLEET.
Give us a call. Get Answers.
Use our ROI tool to see how quickly this investment can save your fleet time and money.
Schedule a meeting with Wayne Cochrane, our National Sales Manager.