Which DPF Cleaning package is right for your fleet?
We can help you answer this question based on the unique needs of your fleet. Factors to consider include the types of filters your trucks have, duty cycles, driving conditions, off-road vs on road, etc. Whatever your needs are we've got you covered. 
Compare each type of DPF Cleaning system below.
Ultra-fast turnaround time (a few hours vs a day or more).

No need to cut filters open.

Wash & dry odd-shaped filters with ease.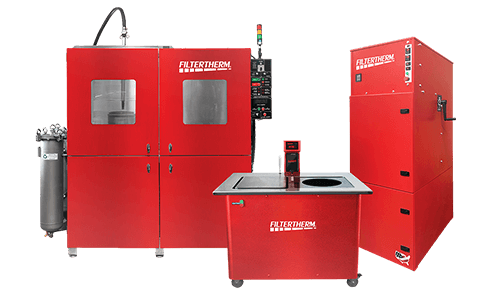 Predictable results from the time-tested cleaning method.

Capacity to bake multiple filters at a time.

Prioritize safety and control