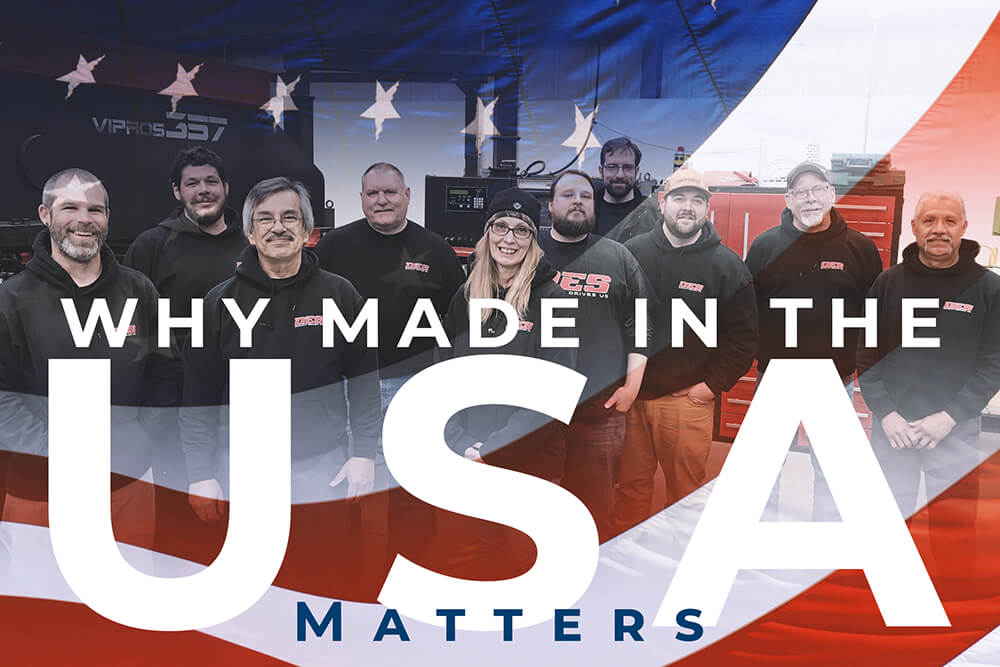 Here's why
The main reasons "Made in the USA" matters:
Superior quality & workmanship:

American-made products are often made with higher quality materials and craftsmanship than products made overseas. Many components of our DPF Cleaning Machines are fabricated, machined, and assembled in-house to our own high standards of excellence.

Better customer service:

When you buy "Made in the USA," you can be confident that you'll get better customer service. American manufacturers are more likely to be responsive to customer needs, and they're also more likely to stand behind their products. If you have setup, operational, or troubleshooting questions our US-based techs can help.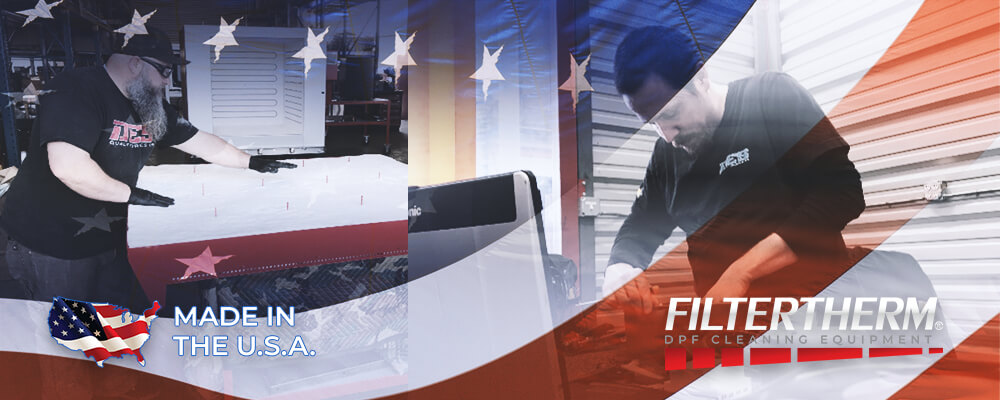 Supports American jobs:

When you buy "Made in the USA," you're supporting American jobs. Every time you buy an American-made product, you're putting money in the pockets of American workers and their families.

Strengthens the economy:

When you buy "Made in the USA," you're helping to strengthen the American economy. American-made products create jobs, boost exports, and generate tax revenue.
Filtertherm Team Spotlight
Get to know Fidel:
Job Title: Lead Fabricator  (Manufacturing division)
Years at Filtertherm: 10 years.
Job Description: Directs and assists in the fabrication of parts and welded assemblies used in Filtertherm DPF Cleaning systems.
Strengths: Fidel brings 30+ years of fabrication knowledge to the team. He works hard consistently and solves fabrication hurdles with a smile and a great attitude.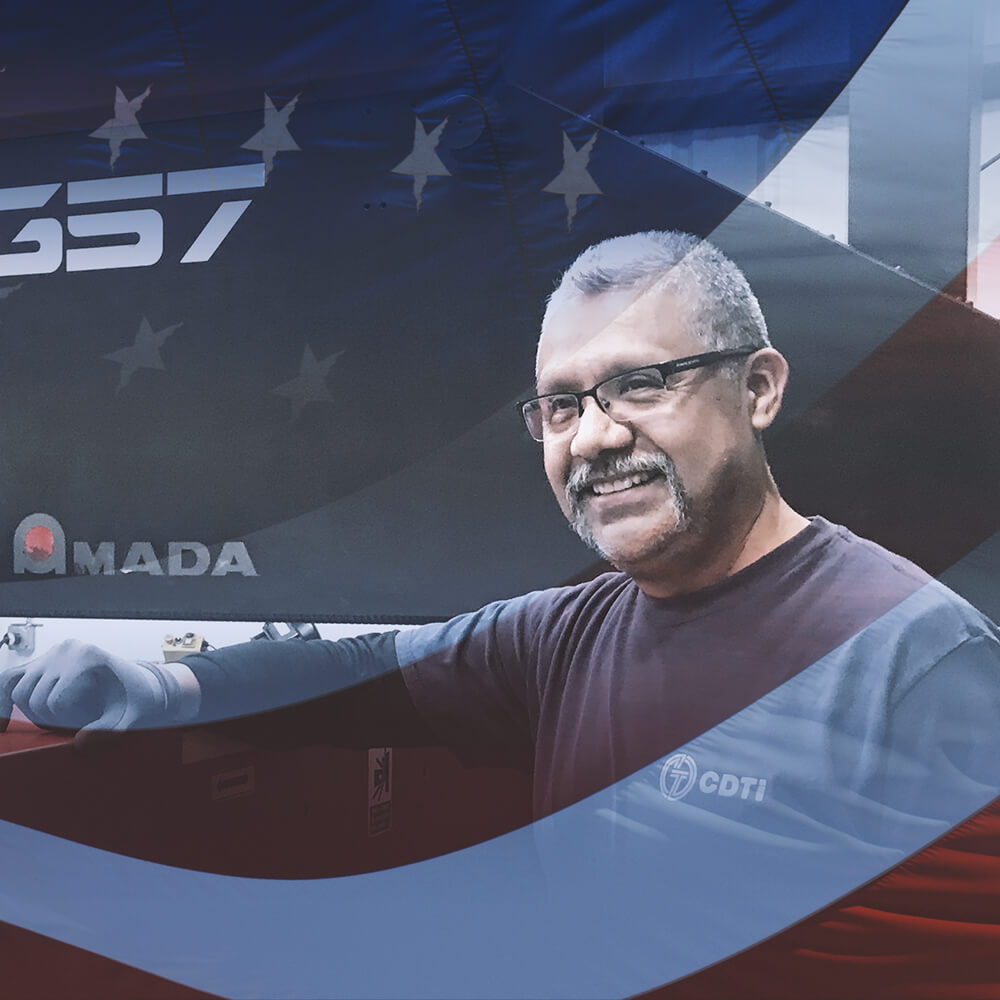 Proud to be American
At Filtertherm, we're proud to be a "Made in the USA" company. We believe that buying American-made products is the best way to support our economy and our workers. We've made it our mission to provide our customers with the highest quality, most reliable DPF Cleaning equipment solutions anywhere.
When you consider Filtertherm, you can be sure that you're getting a product that's made with excellence and attention to detail. We use only the highest quality materials and components. We're committed to providing our customers in fleet maintenance with consistent innovation & improvement to the DFP cleaning process.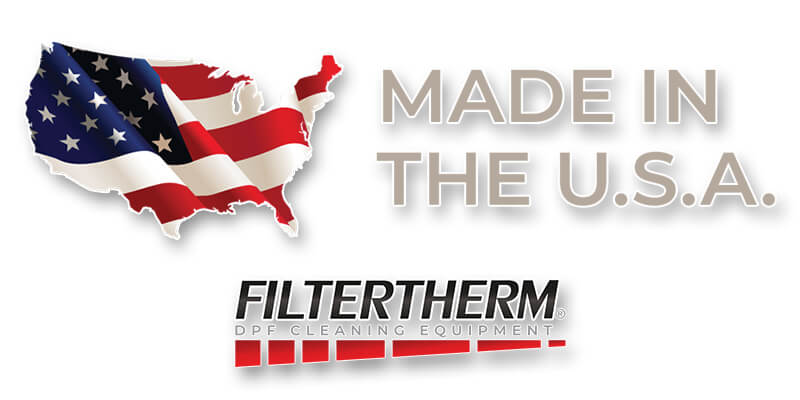 Our manufacturing and management teams are Americans just like you. They range from college students working around class schedules, families large & small, and accomplished machinists/technicians with decades of experience. We design and manufacture many of our DPF machine components in-house and use other local businesses for such services as raw materials, powder coating, and maintenance.
If you're thinking about getting DPF Cleaning machines for your fleet, consider Filtertherm. You'll sleep better knowing your dollars spent are directly benefiting American workers & businesses.
Filtertherm Team Spotlight
Get to know Josh:
Job Title: Assembly Lead  (Manufacturing division)
Years at Filtertherm: 3 years.
Job Description: Assembles and tests Filtertherm DFP Cleaning systems.
Strengths:  Josh excels at his job due to his eye for detail, and deep knowledge of the various Filtertherm systems (inside and out). All the while maintaining a high level of productivity and efficiency.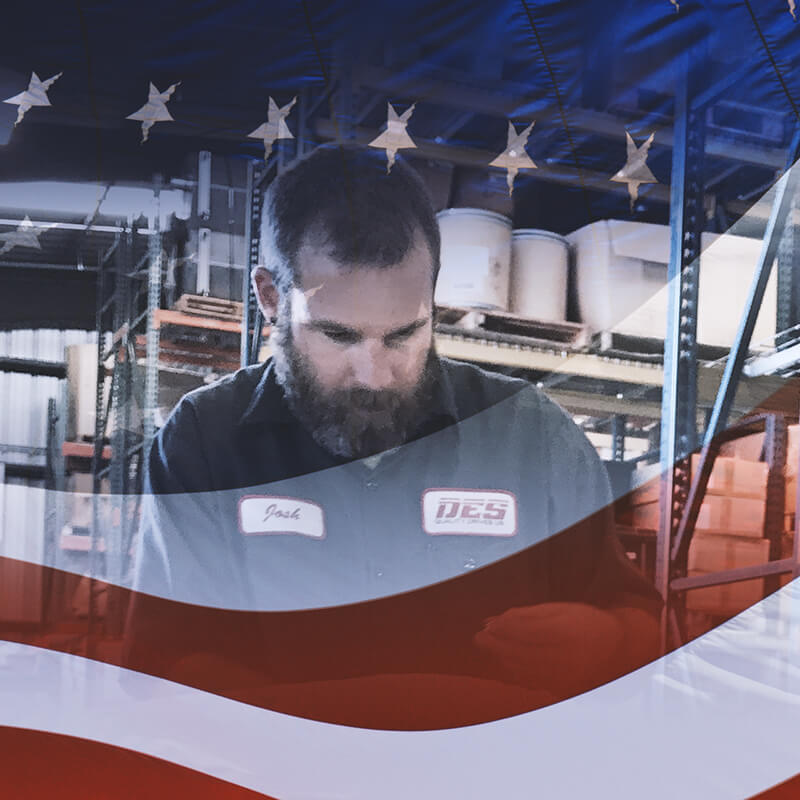 Buy "Local"
Here are some of the benefits available to you by choosing "Made in the USA" DPF Cleaning systems from Filtertherm:
Personalized service and solutions:

We'll work with you to find the right DPF cleaning solution for your specific needs.

Troubleshooting & technical support

by our US-based DPF cleaning techs: Our team of experts is available to help you troubleshoot any problems you may have with your equipment.

Faster availability of consumables & replacement parts:

We have a large inventory of consumables and replacement parts, so you can get back on the road quickly.

Income for US workers & their families:

When you buy from Filtertherm, you're helping to create and support American jobs.

More revenue for our local economy:

Your purchase helps to support our local economy and keep jobs in our community.
Find the right DPF Cleaning solution for your FLEET.
Give us a call. Get Answers.
Use our ROI tool to see how quickly this investment can save your fleet time and money.
Schedule a meeting with Wayne Cochrane, our National Sales Manager.