Harness the Power of Water to Clean DPFs & DOCs FAST using the Filtertherm® Aqueous DPF Cleaning system.
THE AQUEOUS DPF CLEANING SYSTEM
BY FILTERTHERM®
The Filtertherm® Aqueous Cleaning System is simply much faster with comparable results. The same-day turnaround of a few hours vs overnight (24 hours) is a game changer for fleets.
Plus the convenience of cleaning odd-shaped, light-duty, or off-road systems without the need to cut the units open.
Ergonomic, computer-controlled, with built-in safety controls.
Proudly Designed and Built in the USA.
**Get a FREE 1-year subscription to FILTERtrak™ (a $1,200 value) with the purchase of any Filtertherm DPF cleaning package.**
Videos
View videos about the Aqueous System.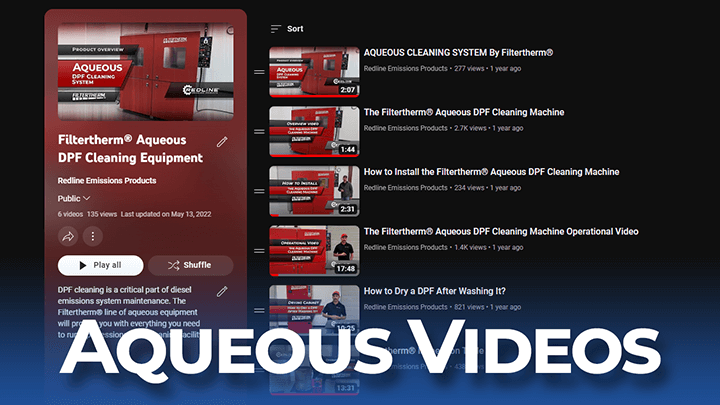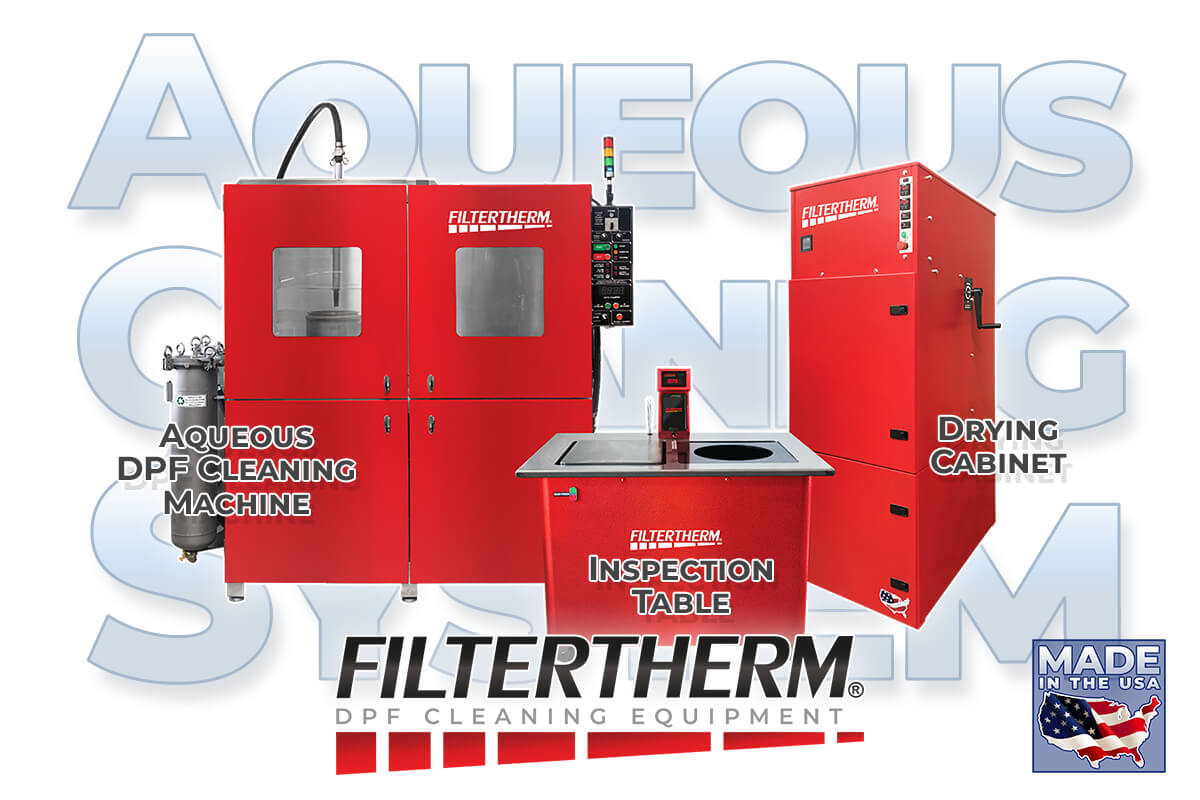 The Filtertherm® Aqueous Cleaning System is a complete solution for your fleet. This comprehensive package includes:
The advanced Aqueous DPF Cleaning Machine – with a pre-soak station, and edge-to-edge computer automated cleaning with a continuous low-pressure, high-flow water stream in a self-contained system.
The Ultra-fast Drying Cabinet – dries most filters in 20 minutes or less, and has a capacity for a wide range of filter sizes, shapes, and types – with a compact footprint.
Plus, the multi-purpose Inspection Table – is designed for flow testing, & weighing a filter before & after cleaning. Includes a high-intensity light for crack testing & storage for wire rods (pin testing) and a device shelf.
To see how fast you can start saving time and money with the Aqueous DPF Cleaning package, use our new ROI tool.