The Filtertherm® Thermal DPF Cleaning System uses the more traditional process for cleaning filters – often called the Bake & Blow method.
THERMAL DPF CLEANING SYSTEM
BY FILTERTHERM®
The Filtertherm® Thermal Cleaning System has some key benefits:
Purpose-built for cleaning multiple filters at a time.
Designed & refined from years of real-world experience cleaning filters.
Ergonomic, automated, with built-in safety controls.
Proudly Designed and Built in the USA.
**Get a FREE 1-year subscription to FILTERtrak™ (a $1,200 value) with the purchase of any Filtertherm DPF cleaning package.**
Videos
View videos about the Thermal DFP Cleaning System.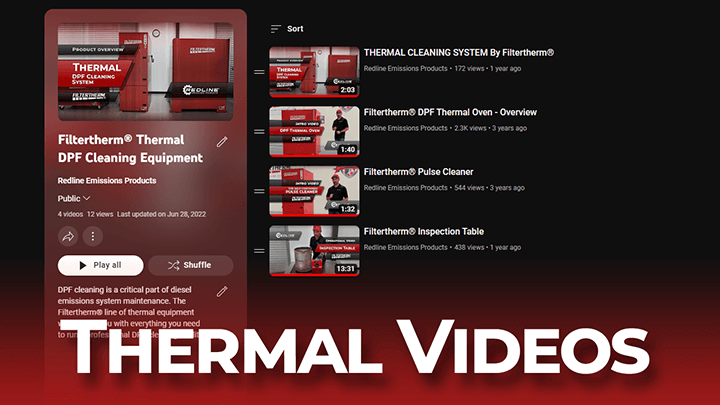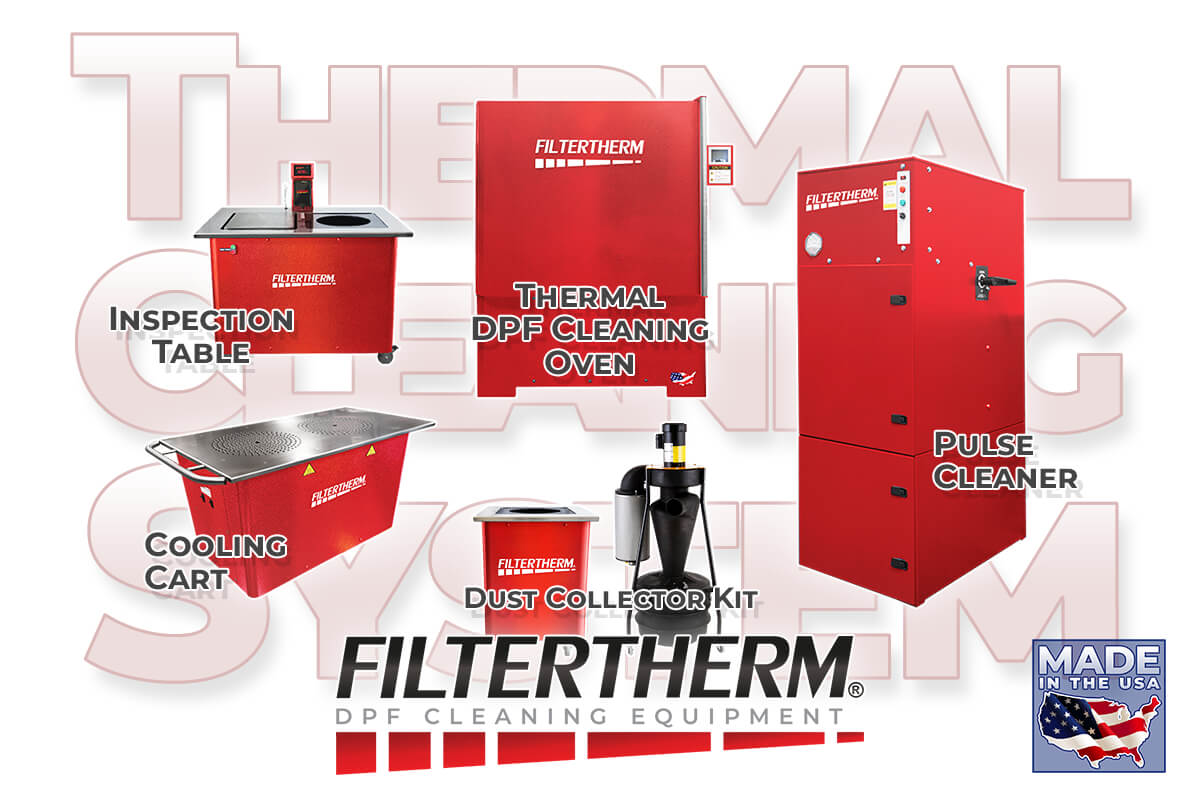 The Filtertherm® Thermal DPF Cleaning System consists of these components:
The High-Capacity DPF Thermal OVEN can bake multiple filters at once. Custom-designed for cleaning DPFs.
The automated Pulse Cleaner quickly de-ashes filters.
DPF Cooling Cart is designed to decrease the cooling time of baked filters by 2-4 hours depending on conditions.
The DPF Inspection Table for the vital steps of pin testing, checking for cracks, flow testing, and weighing a filter before and after cleaning.
Also available is the Dust Collector Kit which includes a mini portable cyclone dust collector & a mini DPF table. Features HEPA filtration & a compact footprint.
Try out our ROI tool to see how quickly this system pays for itself.